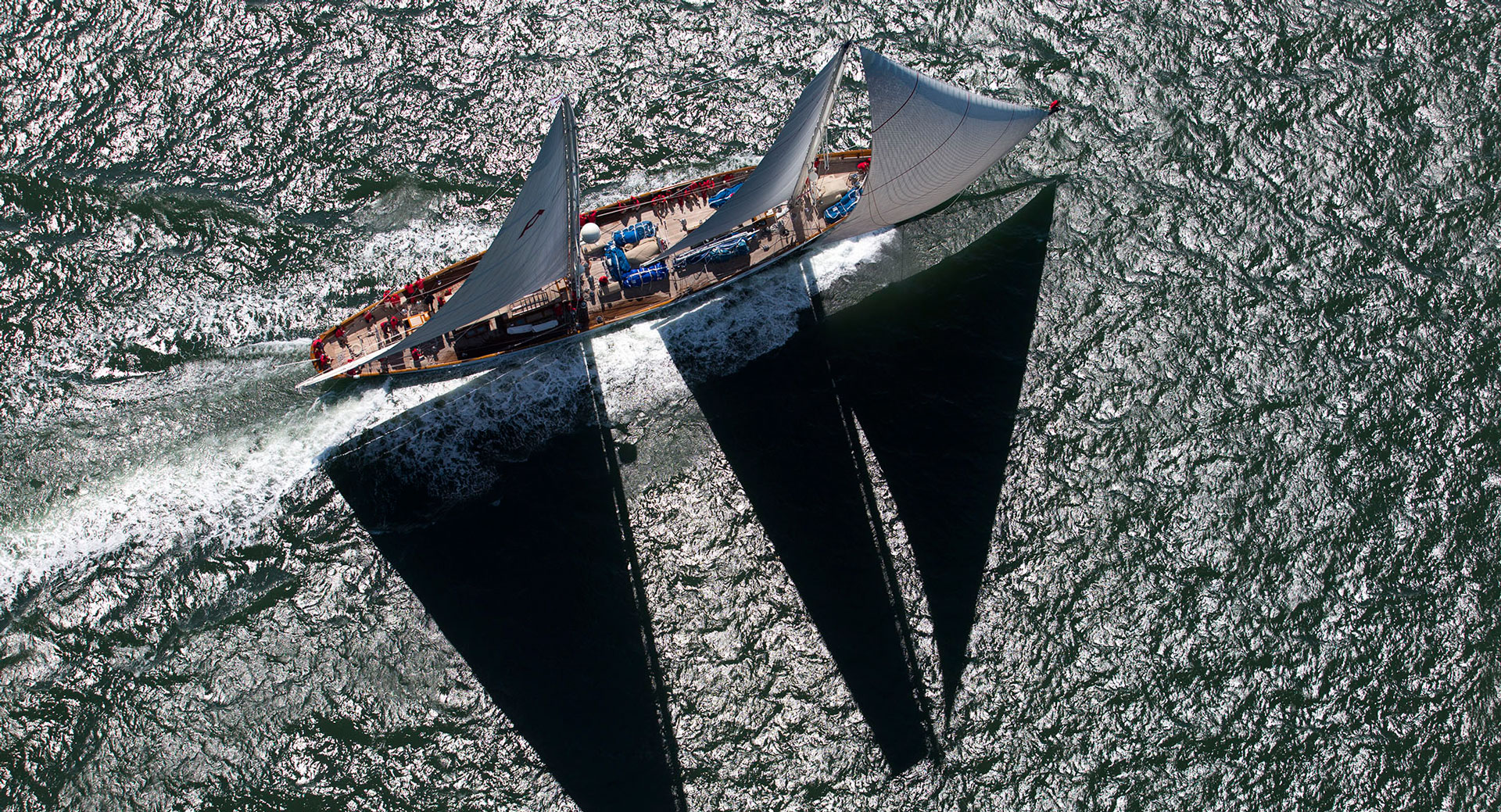 This edition has seen some exceptionally close racing between the two Classes in the 15 strong Superyacht Fleet.
This week has also seen some exceptionally close racing between the two Classes in the 15 strong Superyacht Fleet. In Class 1, the performance Perini P2 picked up the Yachting World starters prize for the most consistent starts (all under 5 seconds), with stiff on water competition from the 45m Dubois sloop Salperton, helmed by Shirley Robertson, and Rebecca the Frers designed ketch built at Pendennis racing back in the Med for the first time since 2007. On corrected time, Highland Breeze flying her Gaastra spinnaker was the overall winner, her Owner congratulated all for a fantastic time, and threw down the gauntlet for next year's event.
[pp_gallery gallery_id="7193" width="185" height="185"]
In Class 2, the female Owner driver of Heartbeat, one of the Claasen Yachts, was estatic to be collecting the Big Bent Cleat trophy for the first time holding off last year's winners Maria Cattiva to second. Third placed Atalante collected their prize courtesy of Nespresso, with praise for the event and race management team saying "it was another great week at the Superyacht Cup it all worked perfectly."
It goes without saying that the "cream on the cake" was to see 5 of the magnificent J Class Yachts fleet racing with a mix of windward leeward and coastal courses for the first time in the Med, with the hopes that this will see the beginnings of a growing class of these unique and historical yachts. It's exciting times, competition is tough and the calibre of crew is impressive "it's the who's who of yachting", commented Jerry Kirby sailing aboard Hanuman, "we have the best sailors in the world right here right now." Even with a fairly even playing field, it was Hanuman who took three bullets this week showing that the boat is quick and certainly "has legs". Jim Clark, the Owner of Hamuman, extended his thanks to the Owners of Velsheda and Ranger for having the vision to create the competitive J Class fleet that we see today.
A big thank you to the Owners and Crew for participating in the 2013 Superyacht Cup, sunshine and the steady afternoon sea breeze make for perfect sailing conditions in the protected bay of Palma "it's by far our favourite regatta of the season" commented one crew member.
"Racing this week has been brilliant", thank you to the Race Officers Ariane Mainemarie and Gasper Morey for setting fair and interesting courses, as well as to John Winder from ISYR.