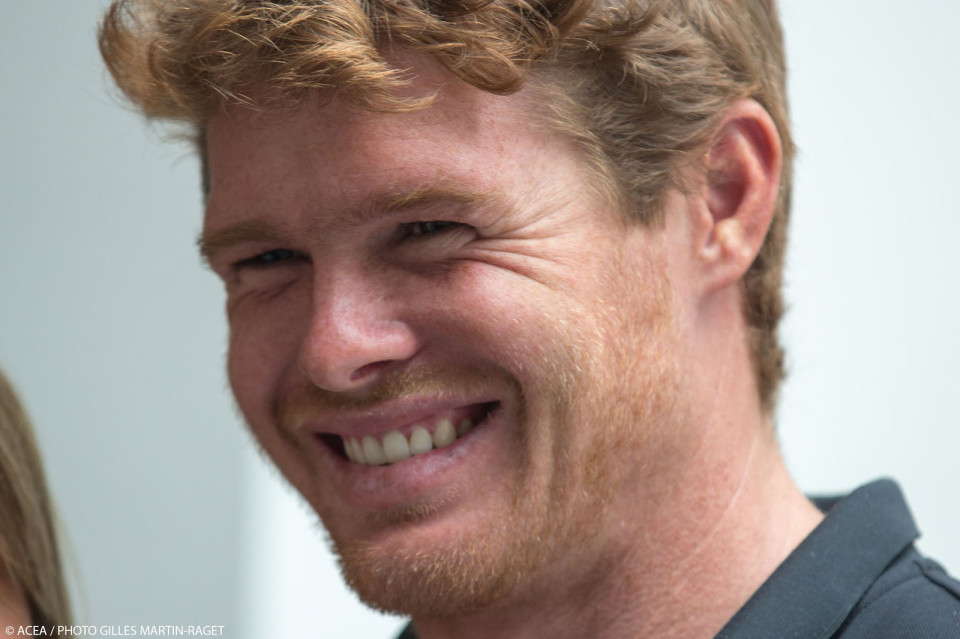 Tom Slingsby has announced he will return to ORACLE TEAM USA when it mounts its defence of the 35th America's Cup.
Slingsby says he thinks the team represents the best chance of success at the next Cup.
"I had a really good experience last time and Oracle was great to me as a team. I know how good the people are who get involved in with this team, from the designers to the sailors," Slingsby said. "Signing with Oracle gives me the best chance of winning another America's Cup which is what I want to do."
But it wasn't a sure thing. The challenger of record for the next America's Cup is from Australia's Hamilton Island Yacht Club, and sailing for the country he grew up in held an allure.
"I've always wanted to sail for an Australian America's Cup team. But ORACLE TEAM USA is a very strong team. At the moment, going to a new team, at this point in my career, wouldn't be a smart decision. For me, I want to continue to grow and learn and to do that with Oracle.
"The amount I've learned in the last few years has been amazing, whether from the designers or the sailors who had been in the Cup for a long time. I came in last time with an open mind and wanted to learn all I could and I think I did that.
"Now, I'm ready to take what I learned into the next campaign. I may be young and only have one America's Cup campaign under my belt but if you were ever going to learn from one campaign, this was it. I have a lot of experience in these boats now. I was on the boat every single day that it sailed, so in the sailing world, nobody has more experience than I do in these boats. So I think next time around I can step up into more of a leadership role and I look forward to doing that."
Slingsby says he'll spend some time sailing at a slower pace, switching back into monohulls for a few months of one-design sailing. He'll also do his first Sydney-Hobart race over the Christmas holidays.